Meet Our Board of Directors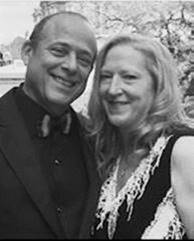 Larry & Cathy Dorfman
Larry is the Founder and ex-Chairman and CEO of APCO Holdings, Inc., an Atlanta based company that Cathy and Larry founded with family and friends in 1984 that delivers the EasyCare, GWC, MemberCare and Covideo brands in the automotive business. APCO was created on the premise that the negative connotation that was so readily associated with the automobile industry needed to change. Eager to improve the consumers' car buying and ownership experience, Larry and Cathy set the stage for a business that has become a consistent Top 100 Company to Work for nationally, enjoys 90%+ Employee Engagement scores, is a Healthiest Place To Work in Atlanta and Nationally, and advocates for consumers in the automotive retail industry.
Cathy retired from APCO in 2005 and created Process and Solutions Resource, Inc. to consult with companies looking to improve their overall efficiencies and drive customer satisfaction. Larry recently stepped up from the Chairman/CEO role at APCO to an Advisory role so he could spend more time with family and engaged in other interests. When they are not working, they spend their time together with their five children and their partners, and four grandchildren engaging with a few select charities they support thru their Curran-Dorfman Family Foundation. They have extensive Non-Profit engagement having served on the board of Hands on Atlanta, Usher 2020 and Inner Strength and contributing to others they are passionate about.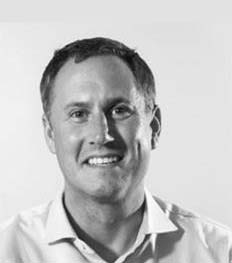 Jason Hoback
Jason is currently the CEO of Throddal. In his role as CEO, he is responsible for the development of human capital, client satisfaction and the overall revenue growth and profitability of the company. Jason's background is primarily in the technology arena, where he has worked for some of the fastest growing companies in the country. Prior to Throddal, Jason was the CEO of CINC.  CINC was recognized for being one of the fastest growing companies in Atlanta every year and was also recognized by both the AJC and Atlanta Business Chronicle as a "Best places to work."  CINC was acquired by Fidelity National Title in 2016. Jason also served as the VP of Sales at ThomasNet and was the Senior VP & Group Publisher at Best Media Group. He also worked at Headhunter.net (acquired by CareerBuilder) and KnowledgeStorm (acquired by TechTarget). Jason is married to Maggie and is the proud father of three daughters, Reese, Reagan and Riley.  He is a graduate of the University of Memphis and holds a Bachelor of Arts degree in Advertising.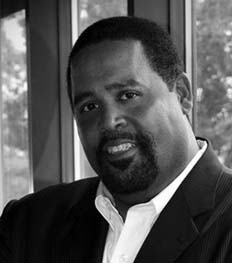 Steve Ewing has a successful career in the automotive industry. In 2002, Steve Ewing purchased Wade Ford, which he continues to operate out of Smyrna. The dealership offers new, pre-owned, and fleet vehicles from three properties located on South Cobb Drive. Steve is a Member of FMMDA – past president and chairman, Steve is a graduate and Alumni of Delaware State University in Dover, Delaware. Upon graduation Steven entered the Automobile business in 1983 and has been the Owner of several dealerships throughout his 34 years in the industry. Presently Steven is the President and Owner of Wade Ford Inc. in Smyrna, GA. Steven is married to Terri Ewing of 26 years and the proud father of two children Halle and Stephen Ewing. At this time Steven holds many titles and accolades that he owes his learning here at Delaware State University responsible for making it all possible. Community Involvement projects: Campbell High School Athletics Program, South Cobb School Athletics Program, Cascade Community Services, Kennesaw State University, Smyrna Spartans Youth Sports, Riverwood High School Foundation, Fulton County Board of Education (Teacher of the Year), Clark Atlanta University, Sophia's Voice Foundation (Spina Bifida Research), Center for Family Resources,  Atlanta Diaper Relief, Delta Sigma Theta's Minervas Foundation, Guns-N-Hoses Mayor's Cup & Silent Auction Fundraiser for APD & PAL, Atlanta's Young Generation Movement (Stopping Community Violence), Atlanta Mission; Ending Homelessness and Hope Thru Soap.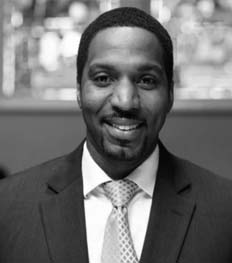 Vincent Jones
Vincent Jones is an ordained minister with 18 years of ministerial experience.  He has served churches in Knoxville, Tennessee, Detroit, Michigan, and Atlanta, Georgia.  Vincent has a passion for community engagement and development.  While in Detroit Michigan, Vincent mentored at risk youth for a nonprofit organization that provided GED tutoring and job skills training.  Vincent is a graduate of Morehouse College and Columbia Theological Seminary with a concentration in Practical Theology.  Vincent currently serves as the Executive Pastor at Wheat Street Baptist Church in Atlanta, Georgia.  Vincent is currently a member of the Dekalb Board of Realtors, Macedonia Ministry Collaborative, and David T. Howard Middle School Go Team.  Vincent also serves in the Action Mission Ministry that focuses on feeding and resource coordination for those that are experiencing the transition of homelessness.  Vincent has a passion for servant leadership and wants to ensure that everyone is treated with love, respect, and dignity.  Vincent is the husband of Alicia Jones and the proud father of Camille (8) and Vincent Jones III (5).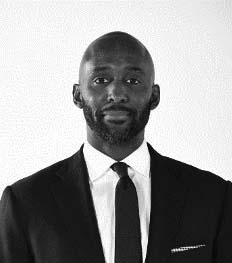 Lloyd Pierce
Lloyd Pierce was named to the 2019-20 USA Basketball Men's National Team coaching staff, joining Warriors Head Coach Steve Kerr and Villanova Head Coach Jay Wright on Gregg Popovich's staff.
Pierce, 44, came to the Atlanta Hawks following five years as an Assistant Coach with the Philadelphia 76ers, who finished the 2016-17 season third in the Eastern Conference with a 52-30 mark and advanced to the Eastern Conference Semifinals.
In his first season, Coach Pierce led Atlanta to a five-win improvement over 2017-18, and he and his staff were instrumental in the development of All-Rookie team members Kevin Huerter and Trae Young earning unanimous First Team honors.
Lloyd Pierce started the ATL Pledge in 2020 during the pandemic to encourage other athletes and celebrities to assist Hope thru Soap and the Atlanta Community Food Bank. Lloyd is not just a leader on the court, but is a leader in the community focusing on equal rights, voting access in Atlanta at State Farm Arena, food insecurity and those experiencing homelessness.
He and his wife, Melissa, have two beautiful daughters and are proud to call Atlanta home.